Tips for How You Can Feel Confident About Your Body This Swimsuit Season
Posted by C REECE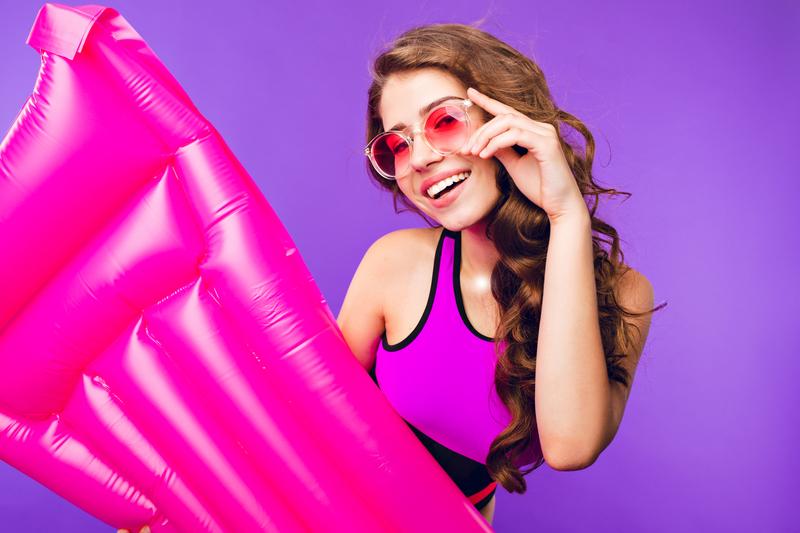 With summer right around the corner, many women are feeling anxious about putting on a swimsuit and looking their best. We all come in different shapes and sizes, but it's important that you feel confident in your own skin. With the right planning and mindset, you can wear that swimsuit with ultimate confidence.
Find the Right Suit for You
The first rule in feeling good about how you look in your new suit is to choose the best suit for your body type. Not every type of swimsuit will flatter every wearer. For example, a solid dark color is more likely to be forgiving than a bold pattern. To minimize a large bust, choose a top with wide straps. A bandeau top is effective at creating a more hourglass shape. One-piece suits will do a better job of keeping your tummy tucked in. Understanding your specific body type will help you to find the most flattering suit for your individual needs.
Create a Fitness Plan
Creating a fitness plan and making strides toward reaching your goal will help you to feel better about yourself when you do put on that suit. To help you stick to your plan, you might want to consider creating a S.M.A.R.T. goal. The acronym reminds you to set goals that are specific, measurable, achievable, relevant and time-based. This type of structure will provide a guiding framework for your fitness plan. If you know exactly what your goals are, you will be more likely to achieve them as opposed to simply winging it and hoping that you eventually look your best.
Stop Comparing Yourself to Others
Rather than trying to achieve some completely unattainable objectives, you need to embrace the skin you're in. This means that you should stop comparing yourself to others. It is easy to get caught up in thinking you will be happy once you reach a certain ideal weight or look like that model on the latest magazine cover. Instead of continually comparing yourself to others, you need to focus on the attributes that make you unique. Once you let go of these impossibly high standards, you will wear any swimsuit with confidence.
By finding the right suit for your body type, getting your body into shape, and stop comparing yourself to others will ensure that you feel good about yourself every time you slip on your swimsuit. Make this summer the best yet with all of your new confidence.
Need some accessories for your day at the beach? Check out our stylish accessories to create the perfect look. Collection 2019 Sale 70% Off Title for image